How Cigna helps employers
Our large global health care network with round-the-clock access to clinicians, and service commitment means we are there when your employees need us.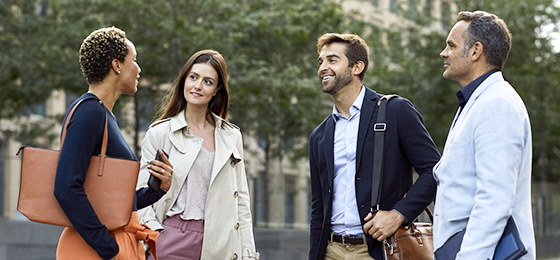 A global Approach
NETWORK
NEARLY 1.7M
HEALTH CARE PROFESSIONALS1
ACCESS TO PROVIDERS IN
200+ COUNTRIES & JURISDICTIONS2

175+

LEGAL, COMPLIANCE AND PRIVACY EXPERTS IN 18 COUNTRIES3

12

GLOBAL SERVICE CENTERS4
EXPERIENCE
50+

YEARS OF GLOBAL EXPERIENCE2

400,000+

PROVIDERS OUTSIDE THE U.S.1

6M+

CLAIMS IN OVER 200 COUNTRIES AND JURISDICTIONS2,5
SERVICES
170+

LANGUAGES6

135

DIFFERENT CURRENCIES PAID5

98.9%

FIRST-DAY EMAIL RESPONSE5

HERE FOR YOU 24/7,
365 DAYS A YEAR
CIGNA EXPLAINED
How we work
Cigna has a global network of nearly 1.7M health care professionals to provide your employees with access to quality care when traveling on business assignments or living abroad.1 We can support you in over 170 languages to help provide all of your company's global health benefit solutions.6
MY CIGNA ENVOY®
Your Online portal
At Cigna we make life as simple as possible for you and your employees. Our online portal Cigna Envoy® allows your employees to manage their account, find providers, submit claims, and even print ID cards. It also allows you to manage enrollment, review plan information, and view employee documents/ID cards. It's one of the many services that makes our customer experience hassle free.
LOGIN TO ENVOY >
1Data from GHB Network internal analysis as of April 2021. Subject to change.
2Cigna International Markets Fact Sheet, July 2020. Subject to change.
3Data from GHB Legal analysis as of September 2019. Subject to change.
4Data from GHB Proposal Team analysis as of October 2019. Subject to change.
5Data from GHB Business Intelligence analysis for full year 2019. Subject to change.
6Data from GHB Service Operations team as of December 2020. This data includes Language Line services. Subject to change.