IMPORTANT UPDATES REGARDING RUSSIA AND UKRAINE

At Cigna, we are closely monitoring the geopolitical landscape to best support the health and well-being of our customers. The situation is rapidly changing so we recommend that you bookmark this page and check back regularly for updates that might impact either the coverage we can provide or your claims payments.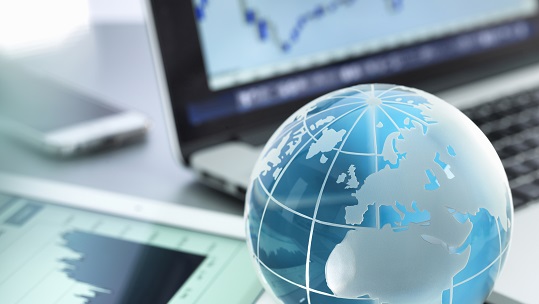 As a result of sanctions, Cigna is legally prohibited from accepting or sending payments to a customer or provider through an account with any banks on the list below. If you currently use one of the banks listed below for claims payments, we will be unable to process your claim and ask that you provide us with alternative bank details from a bank that has not been sanctioned. Failure to update your banking details will result in us being unable to pay your claims.
During the period the sanctions apply, we are legally prohibited from doing business with any affected banking institution, including the following:
Alfa Bank JSC
Amsterdam Trade Bank NV
Bank Belveb OJSC
Bank Dabrabyt Joint-Stock Company
Bank National Factoring Company Joint Stock Company
Bank Rossiya
Belagroprombank
Belarus Bank of Development and Reconstruction Belinvestbank Joint Stock Company
BelGazprom Bank
Black Sea Bank
BM-Bank Joint-Stock Company
Central Bank of Russia
Cetelem Bank Limited Liability Company
Credit Bank of Moscow
Development Bank of the Republic of Belarus
Eximbank of Russia JSC
Gazprombank
IS Bank
Joint Stock Company Genbank
Joint Stock Company Investtradebank
Joint Stock Company Sarovbusinessbank
Joint-Stock Commercial Bank Novikombank
Limited Liability Company Ozon Bank
Moscow Industrial Bank
PAO Rosgosstrakh Bank
Prominvestbank
Promsvyazbank
Public Joint Stock Company Bank Financial Corporation Otkritie
Public Joint Stock Company KB Vostochny
Rosbank
Rosgosstrakh Bank
Russian Agriculture Bank
Sberbank
Sovocombank
SMP Bank
Transkiapitalbank
Ural Bank for Reconstructions and Development
Vietnam-Russia Joint Venture Bank
Vnesheconombank (VEB)
VTB Bank and various branches (Public Joint-Stock Company)
West Siberian Commercial Bank Public Joint Stock Company
Last updated: August 11, 2022, 11:00am U.S. ET
For our customers in the so-called Donetsk People's Republic and Luhansk People's Republic regions:
Russia has purportedly recognized two portions of the Donetsk and Luhansk provinces of Ukraine as independent states. These regions have been referred to by Russia as the Donetsk People's Republic (DNR) and Luhansk People's Republic (LNR). Effective February 21, 2022, due to the currently imposed sanctions, Cigna is legally prohibited from providing insurance coverage, benefits, or services of any kind to anyone located in the so-called DNR or LNR. If your primary mailing address is in the DNR or LNR region or you were previously located there and have moved to a different location, please contact us with the details of your new address by calling +1.302.797.3100 or 1.800.441.2668
Additionally, Cigna is not legally permitted to process or pay any claims for services incurred in the DNR or LNR regions on or after February 21, 2022. Cigna is permitted to pay claims for services incurred before February 21, 2022 but only until March 23, 2022. Any claims received for services incurred after February 21, 2022 will be denied.